Scarlet Aura susține concert in prag de Sarbatori!
Heavy Metalul Românesc cu voce feminina reprezentat de trupa Scarlet Aura va fi prezent Sâmbătă, pe 18 Decembrie la The Pub Universității, in inima Bucureștiului!
La finalul unui an plin de reușite prin lansarea atat a albumului "Genesis Of Time" ce încheie trilogia "The Book Of Scarlet" cât si a cântecului anual de Crăciun cu videoclip – Rockin' Around the Christmas Tree, Scarlet Aura invita prietenii si fanii rock si metal la un concert special susținut in prag de Sărbători!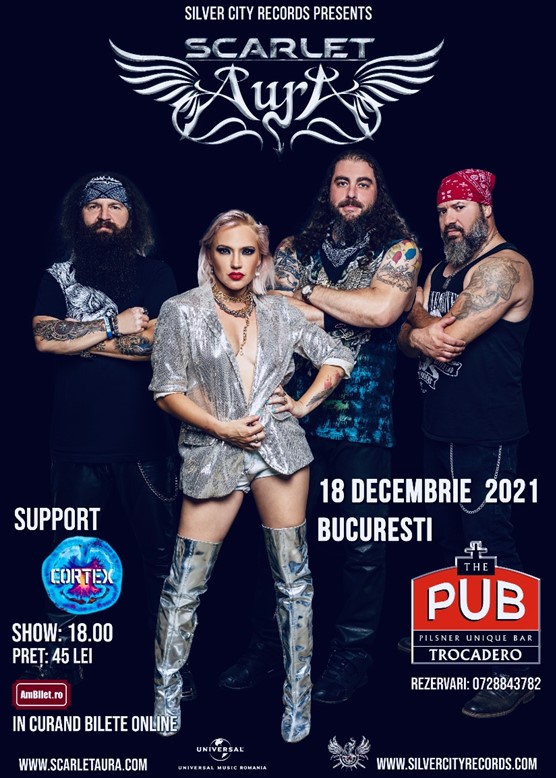 Odată cu acest eveniment in a cărui deschidere va canta trupa Cortex, Scarlet Aura punctează si publicarea celui de-al doilea volum fantasy – Scarlets United – ce se adauga seriei muzicale "The Book Of Scarlet", concept unic in lume prin care muzica metal se contopește cu fantasyul literar, intr-o trilogie de senzație. Volumul poate fi găsit in format fizic la locația concertului sau pre-comandat pe site-ul www.scarletaura.com.
Acest eveniment se dorește a fi mai mult o petrecere de sărbătoare, o ocazie frumoasa pentru tine și familia ta de a te bucura de concerte Live, muzica buna și de prieteni așa ca va așteptam cu mic, cu mare!
Concert Cortex – ora 18.30
Concert Scarlet Aura – ora 19.30
Intrarea – 45 lei
Event: https://www.facebook.com/events/440748320976740
Bilete: http://www.ambilet.ro/tc-events/scarlet-aura-the-pub-universitatii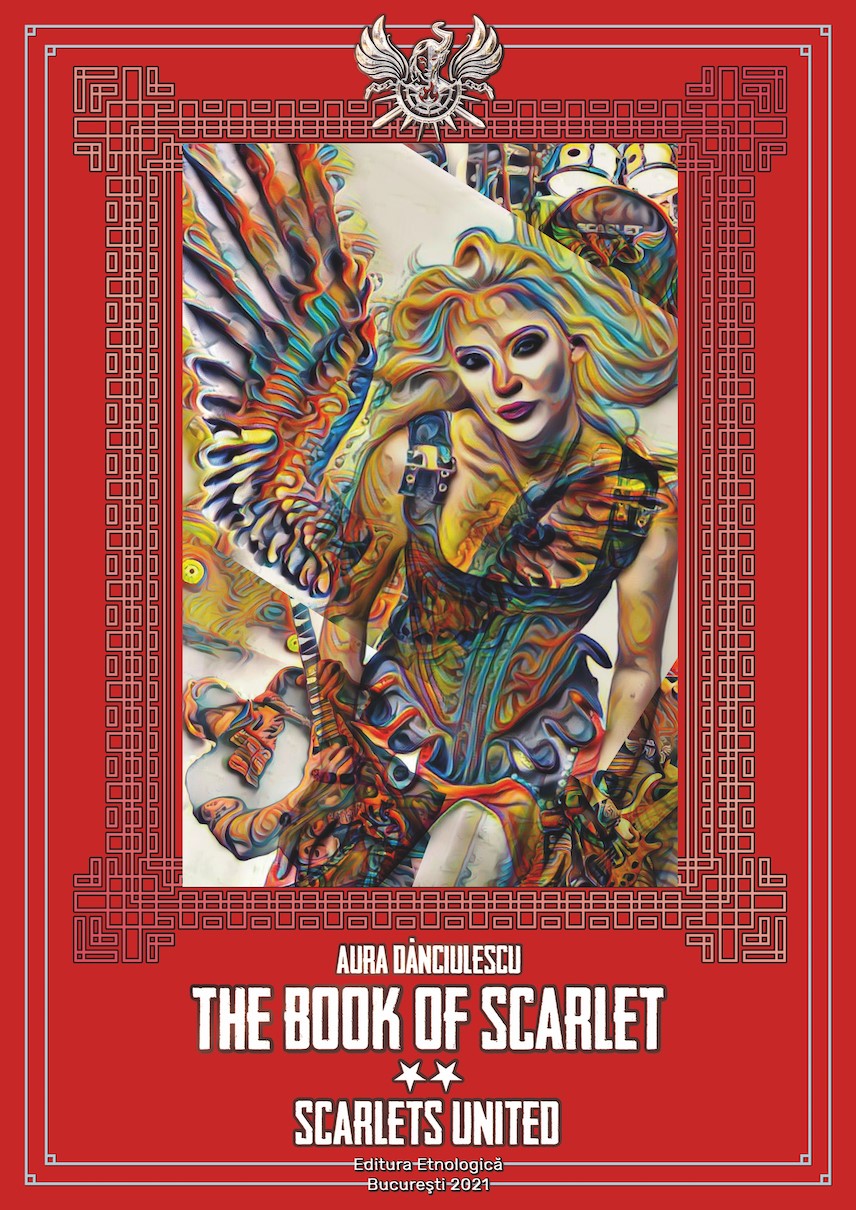 Scarlet Aura Discography:
"The Rock Chick" (as "AURA"), Universal Music Romania 2014
"Tomboy", digital single, Universal Music Romania 2014
"Falling Sky", Pure Rock Records 2016
"The Beast Within Me" (EP), Outlanders Productions 2017
"Memories", Outlanders Productions 2017
"Scarlet Aura Live in concert", CD/DVD Outlanders Productions 2018
"Jingle Bell Rock" (Single), Universal Music/Silver City Records 2020
"Falling Sky – 5th Anniversary", Universal Music/Silver City Records 2021
The Book of Scarlet Trilogy:
"Hot'n'Heavy", Silver City Records 2019
"Stormbreaker", Silver City Records 2020
"Genesis of Time", Universal Music/Silver City Records 2021
"The Book of Scarlet " Books:
"The Book of Scarlet. Vol. I – Ignition". ISBN: 978-3964439796. 170 p; 2018, 2019
"The Book of Scarlet. Vol. II – Scarlets United". ISBN: 978-6060670247. 130 p; 2021
(by Aura Danciulescu)
SCARLET AURA are:
Lead Vocals: Aura Danciulescu
Lead guitar & Vocals: Mihai "Myke D" Danciulescu
Bass guitar & Vocals: Rene Nistor
Drums: Matthias Klaus
For more information, visit:
Website
Wiki
Facebook
YouTube
Instagram
Twitter